Eco Village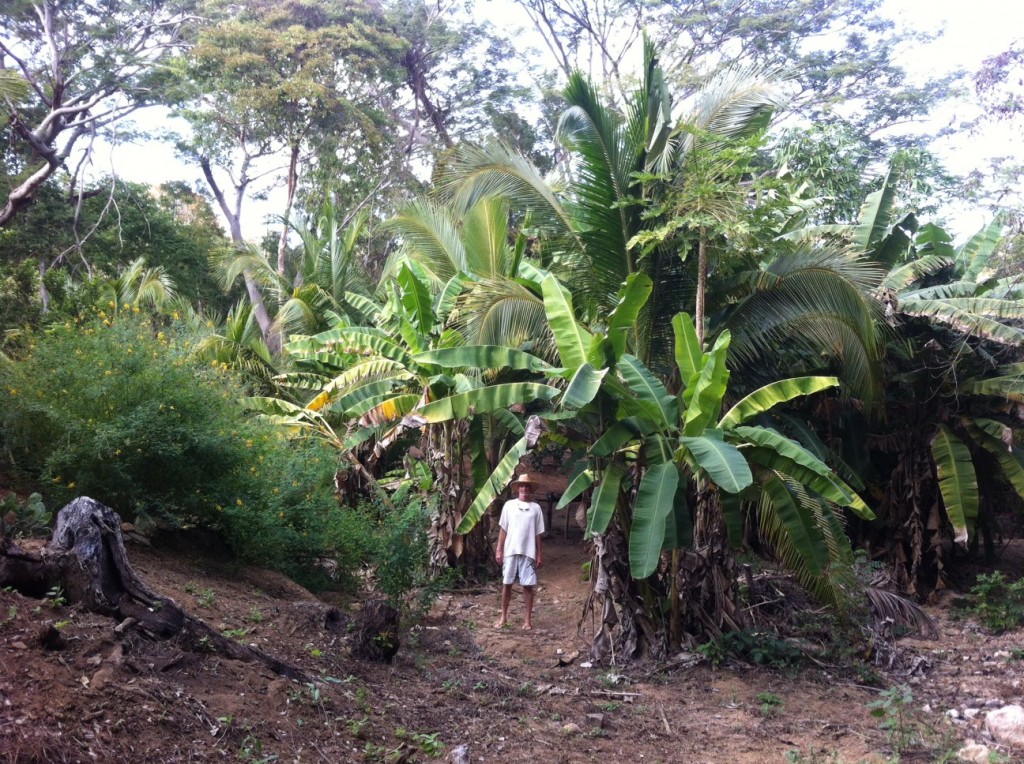 We've Got Land!
So the last few weeks have been incredibly busy, I've barely had time to fit in the odd surf or yoga session here and there. They've been busy because we've been going through the negotiation and buying process of a 10 acre property here on the coast of Oaxaca behind the towns of Mazunte and San Agustinillo. We have yet to finalize the transaction, but I feel like we're close enough now to make the announcement and we should be all closed signed and sealed by early next week.
The property itself is absolutely beautiful and perfect for a yoga retreat centre, permaculture farm, and eco village. It is a 15 minute walk from the beach of San Agustinillo and about 2 kilometres from beach of Mazunte. There is are creeks, fruit trees, ocean views, and abundant (and drinkable water) from a well. The land is the end point of a large valley and includes the valley floor and a large piece of the side of the valley. There is a beautiful, remote, and tranquil feel on the land but it's close enough to civilisation to hop down to the market or head in for an afternoon surf.
The land is a portion of a giant parcel that has belonged to a local's family for generations. Most of it is virgin and covered with forest except for a small portion that has mature fruit trees which have always been grown organically.
The buying process has been, and continues to be very interesting. Transaction and closing prices in Mexico are not set in stone and each step along the way has involved negotiating transaction prices with each government entity along the way. In the end we have paid for our "admittance into the local community", a "donation" for the upcoming town festival, and the music teacher's salary at the local primary school for the coming 4 months. Pretty different from New Zealand and the US!
We still have one more hurdle to tackle and that is the finalization of documents with the regional government. Everything has been priced out, and they have come to measure and view the lot. We have been told that all we need to do is pay the property transfer and have negotiated a final price for that. Fingers crossed the final price stays final!
At this point I am excited and optimistic and just keeping my fingers crossed for the wire transfer to go through smoothly. I'm looking forward to moving out of our rental palapa and onto our new land!