Eco Village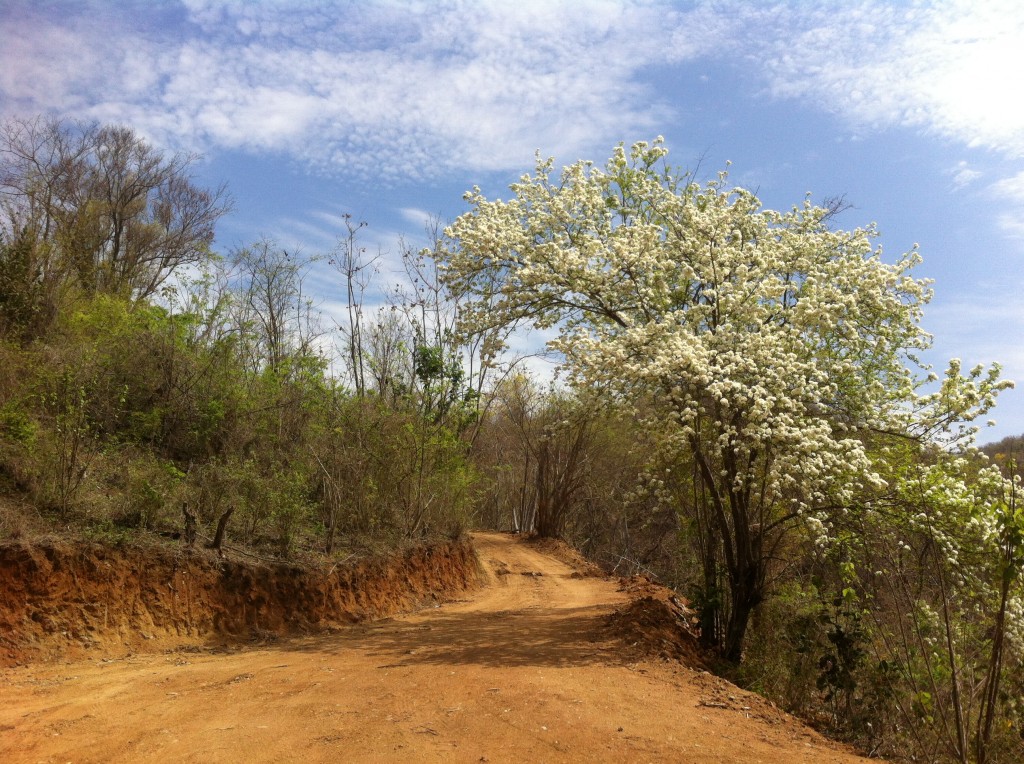 The Green Season
So the "rainy" season is here which means that it rains sometimes at night. The whole of In Lak'ech Village has turned green in a matter of days and we have beautiful flower covered trees. Our permaculture garden is producing well and the central palapa for the community is coming along well. The bodega part of the house is finished with poured cloors windows and everything. We have most of the beautiful pine windows finished and are now really working on the roof — once the roof is up we will start working on the loft and kitchen.
We have been working hard putting in more gardens and our current volunteer is really working hard and doing some beautiful stone work. He is also planning to help us build an earthbag structure that will act as a garden shed as well as accommodation for himself and future volunteers.
We are also getting to see what the quiet season is like in Mazunte and San Agustinillo. Its actually very nice — the zone is never particularly busy but it is now even more relaxed and tranquil than in the busy season and we are getting to spend more time and develop our friendships with the locals and other foreigners who stay here year-round.